Innovation
The 5 Element Institute is a leader in integrating evidence based, non-pharmacological therapies in the healthcare system. Our focus is on improving patients' health with acupuncture and other integrative medicine treatments.
Our mission is to build an inter-professional bridge between the acupuncture profession and conventional medical communities, through research, treatment, and educational programs rooted in the tradition of Five Element Acupuncture, with the object of encouraging collaborative and integrative clinical practices that can enhance the patient experience, improve health outcomes, and lower healthcare costs.
The 5 Element Institute is a leader in providing evidence-based acupuncture treatment to hospitals and other conventional medicine practices. We pioneer progressive post-graduate continuing education opportunities in acupuncture, including specialized certificate programs in Five Element Acupuncture, Pain Management Acupuncture, and Oncology Acupuncture. The Institute also supports cutting edge research to advance our understanding of acupuncture's role in complementing conventional medical practice.
Meet Our Faculty
Michael Kowalski, A.P., Dipl. Ac. (NCCAOM)
Institute Director and Acupuncture Professor
Michael Kowalski is a licensed Acupuncture Physician and Founder/Director of the 5 Element Institute in Jacksonville, Florida. He has practiced Five Element Acupuncture since 1984, and has been a leader in the field of acupuncture education since his first faculty appointment in 1985. He is a graduate of Worsley Advanced Teacher Training.
After receiving his B.A. from Yale University, Michael Kowalski earned two professional acupuncture degrees at the College of Traditional Acupuncture (UK). After graduating in 1984, he served on the College faculty, and practiced acupuncture in the faculty clinic, directed by Professor J.R. Worsley. In 1988 Michael founded the Acupuncture & Holistic Health Center in Jacksonville, where he has maintained his private practice. In 2017 Michael provided acupuncture for cancer symptom management for the pilot program in Mayo Clinic Jacksonville's Breast Center.
Michael Kowalski has served to educate in many capacities, including as President, Dean of Acupuncture, and faculty lecturer at many entry-level acupuncture schools including the Florida Board of Acupuncture Apprenticeship program, the Mandarin School of Chinese Medicine in Jacksonville, the Classical Acupuncture Institute, the Worsley Institute of Classical Acupuncture, and he continues to serve on the faculty of the Academy for Five Element Acupuncture.
Michael loves to share his passion and knowledge of this profound system of Oriental Medicine. To learn more about Michael's acupuncture practice, please visit the Acupuncture and Holistic Health Center website.
---
Janet Rucker, A.P., CCH, Dipl. Ac. (NCCAOM)
Acupuncture Professor
Janet Rucker, AP, CCH is a licensed Acupuncture Physician and Certified Clinical Homeopath. Licensed in acupuncture since 2000 in the state of Florida, she is also a Diplomate of Acupuncture certified by the National Certification Commission for Acupuncture and Oriental Medicine.
Janet attended Brown University as an undergraduate, followed by the Classical Acupuncture Institute from 1996-2000 in Jacksonville, FL. Janet has a busy practice in Gainesville, FL, with the Chance Chiropractic Group, specializing in a holistic approach to Acupuncture as well as Classical Homeopathy.
Janet has been a faculty member of the Academy of Five Element Acupuncture in Gainesville since 2007, where she currently teaches in the Master of Acupuncture program and serves as a supervisor in the student Acupuncture Clinic. In addition, Janet is a certified Clean Needle Technique examiner for the NCCAOM.
---
H. Joseph "Joe" Dunn, D.C., FIAMA, DABCN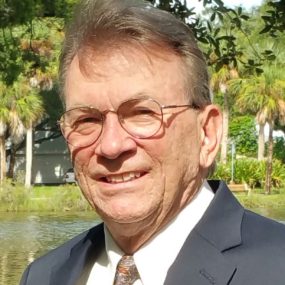 Associate Acupuncture Professor
Joe Dunn D.C. had 12 years practicing Electrical Engineering before seeking help for chronic LBP with Chiropractic, which had a life changing impact on his severe head pain. Dr. Dunn completed his Doctorate Degree in Chiropractic Medicine in 1986 and Diplomate degree in Chiropractic Neurology in 1992. The Dunn Wellness Center started in 1987 including integrating with Acupuncture Physicians since 1989.
Dr. Dunn's formal Acupuncture studies began at University of Miami in 2000, where Drs. Oleson, Konefel, Shore, Corbin and Strittmatter taught Auriculotherapy. Dr. Dunn completed his professional Acupuncture studies receiving National Board Certification and Florida License Certification in 2005. Dr. Dunn continued studies in Auriculotherapy with Raphael Nogier and Battlefield Acupuncture with John Howard. Dr. Dunn is currently furthering his Acupuncture studies at McMaster University in Ontario, Canada.